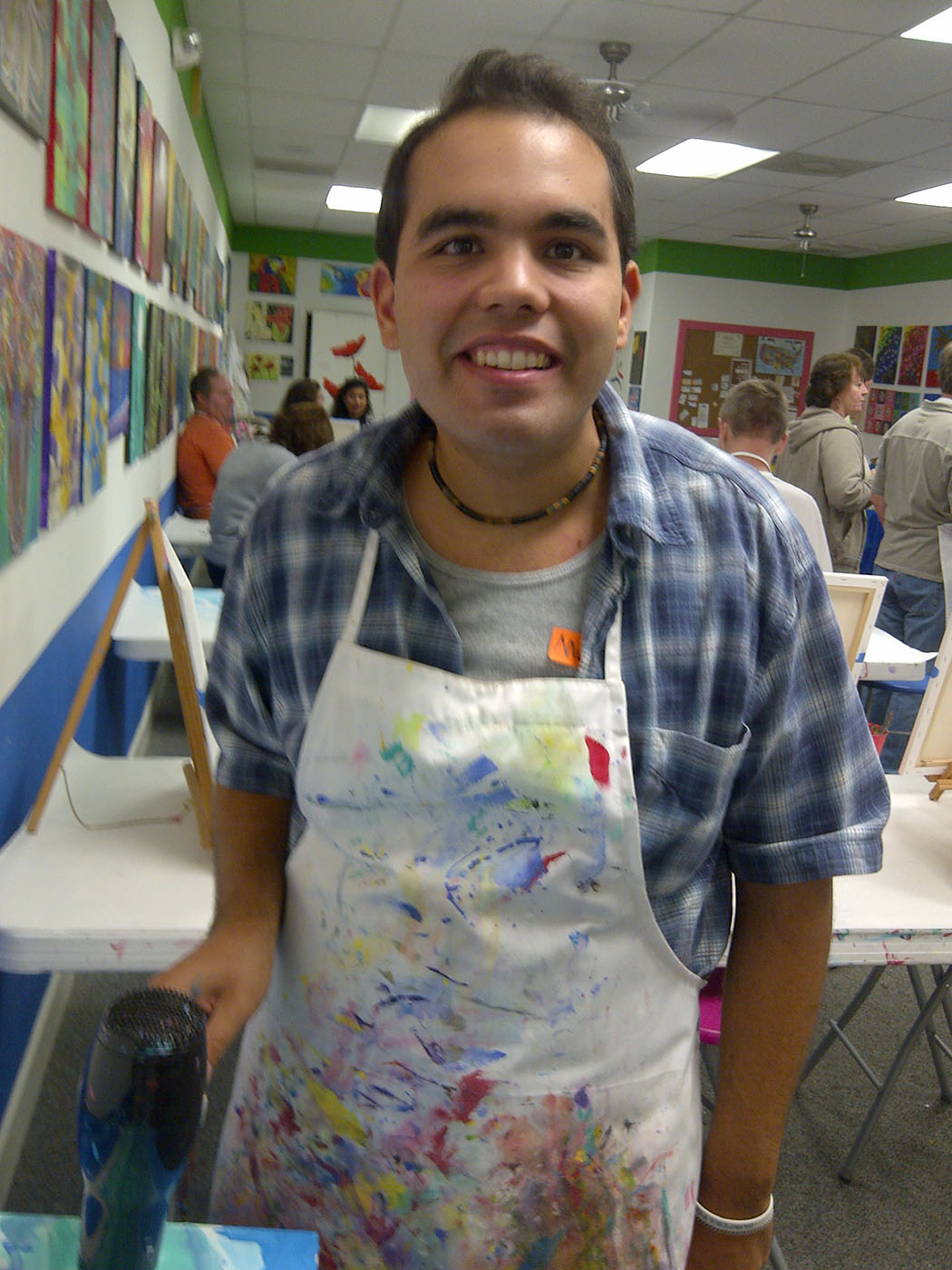 Michael Victor Presto
The MVP Autism Foundation was established through the inspiration of Michael Victor Presto.  Michael has faced the challenges of Autism since his diagnosis in 1994 with dignity, courage and hard work.  As individuals like Michael transition from school to adulthood they face an uncertain future.  Unemployment runs close to 90 percent for people with Autism and about 70 percent for other individuals with varying abilities.  The MVP Autism Foundation is dedicated to helping people with Autism and other varying abilities especially in the area of employment.  The Foundation through our highly trained staff assists these individuals obtain jobs, offers employment training, job coaching, and skill development.  Through supported employment and in collaboration with various businesses, opportunities are created to help ensure a successful employment experience.  In addition, the Foundation provides respite, benefits planning, social programs and health initiatives for individuals with varying abilities and their families.
Victor A. Presto RN B.S.N., B.B.A.
Graduate University of Massachusetts

Staff nurse at Massachusetts General Hospital on a medical-psychiatric unit

Dr. Albert Schweitzer Urban Fellow

Kenneth B. Schwartz Fellow for Compassionate Caregiving at Massachusetts General Hospital

Massachusetts appointed Educational Advocate/Surrogate Parent for special needs children

Former Vice President of WINARC

Graduate of the State of Florida's Department of Education Partners in Policy Making Program

Founder of the MVP Autism Foundation Inc., a 501c3 nonprofit organization

Proud Father of an adult son with Autism
Dr. Margaret L. Bauman, M.D.
Paula J. Bagley, R.D.H.
F. Dillon Bagley, Esq.
Richard Nangle, C.P.A.
Diane Elorreaga Presto
Victor A. Presto,  R.N, B.S.N, B.B.A
Kathryn Bagley Schadinger, Esq.
Christoph B. Schadinger, MBA
Idela Hernandez, MS, CRC,CWIC
Director of Employment Services